Staff
Our staff is committed to providing support, compassion, information, and direction as needed to all members of our community, their families, and friends who are dealing with loss and grief.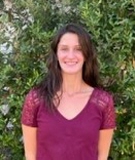 Lily Palmer
Operations Manager
Lily@jonesmortuarylakeport.com
Lily was born and raised in Cool, California. She graduated from Utah State University in 2018 with her bachelor's degree in Education, and a minor in political science. Lily interned with the office of Canadian affairs at the Department of State in Washington D.C. ; where she found her love for Canada which led her to her sweet husband Patrick. She found her love for caring for families while she worked at a local florist and delivered flowers to the town funeral home in Logan, Utah. She loves to go camping, travelling with her cat and to eat beautiful baked goods.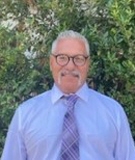 Patrick McIntyre
Funeral Arranger
patrick@jonesmortuarylakeport.com
Patrick was born and raised in Calgary, Canada. Since moving to the states, he began pursuing careers in both emergency and funeral services. Patrick is a volunteer firefighter in El Dorado County. He found a passion in serving families in the funeral industry and enjoys helping people in their time of need.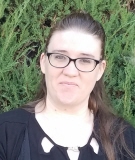 Priscilla Ramsey
Funeral Arranger
priscilla.jnl@yahoo.com
Hello, my name is Priscilla Ramsey. I am the Operations Manager at Jones and Lewis Clearlake Memorial Chapel. I have been with the company for 2 years and take pride in what we do. Working here at the Funeral home; I have learned how powerful this community really is! Serving our Community has been my honor and it's my hope to keep doing so for many years to come.