Staff
Our staff is committed to providing support, compassion, information, and direction as needed to all members of our community, their families, and friends who are dealing with loss and grief.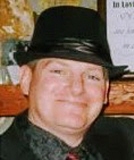 Sirre Reed
Life Celebrant / Arrangements Counselor / Crematory Operator
sirreed.jnl@yahoo.com
Sirre (pronounced like the saying "YES SIR-REE") J Reed was Born in Anaconda, MT. September 8th 1974, Yes the fable day that Evil Knievel attempted to jump the Snake River Canyon on his rocket motorcycle.
At the age of 10, his family moved from Anaconda, to Lake County, CA., where his mom and dad both had lived and grew up. His maternal side goes back 4 generations in Kelseyville.
After graduating Kelseyville High School in 1993, Sirre entered into the Air Force, and was trained in Telecommunications then stationed at Vandenberg AFB, CA., Serving under the 30th Space Command. After active duty he served another 3 years in the active reserves at Travis Air Force Base retraining into Air Force Services where he obtained the skills and training to take him into his future career in life, Mortuary Services…… With a degree in Telecommunications to boot, all thanks to the United States Air Force!
After his military career and living in the Bay Area, he spent a small time in Washington State (where his 3 adult children reside) and his future career in the funeral industry started to take shape! He hired on with Mills & Mills Funeral Home and Park as a Removal Technician and soon he would find himself accepting a full-time position as a Grounds Men for Olympic Memorial Park. Here he learned the intricacies of cemetery and crematory services and care under the direction of Robert Champion. In 2004, he moved back to Lake County to tend to his mom and family's growing needs. He also found love when he met his future wife, Robyn.
After a short stint in the telecom world again, working for Nor-Cal Telecom, an unexpected opportunity arose when he was asked to do an interview on the spot while working on some networking issues at Robyn's Office (at the time), Jones and Lewis Clear Lake Memorial Chapel FD800 in Lower Lake, CA. He was asked to interview for a position as a Funeral Arranger at their sister facility Jones Mortuary and Lake County Memorial Crematory in Lakeport, CA. and was hired on in July of 2012.
Under the guidance of his mentor, Karen Karnatz, Sirre soon found his true calling in life, not only a renewed purpose, but a spiritually rewarding purpose with assisting families and friends through one of life's toughest moments. Through Karen's tutelage Sirre strived to provide all he could for families, from providing full funeral services to simple cremations, from pre-arranging your funeral needs, to being your Funeral Arrangement Counselor at your time of need, and inspired him to become a Certified Life Celebrant, and Crematory Operator to even help his community more. Oh yes, he is Ordained also!
But he says he is not done yet. He has a five-year plan that includes obtaining his Funeral Director and Crematory Licenses. Two goals that he feels are becoming more and more realistic everyday under the New ownership of Caring Service Group Inc. (www.caringservicegroup.com ), and through the expert guidance of Andrey Semenyuk (CEO), Igor Semenyuk (COO), and Lorin Claney (CFO).
Jones Mortuary FD311 and Lake County Memorial Crematory CR395 (www.jonesmortuarylakeport.com) have been a been a staple in Lake County's community, providing full mortuary and crematory services for decades, and now with Sirre being back here, he will continue to serve this community he loves for many more decades. Providing a warm compassionate place and face to families in their time of need.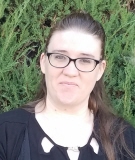 Priscilla Ramsey
Funeral Arranger
priscilla.jnl@yahoo.com
Hello, my name is Priscilla Ramsey. I am the Operations Manager at Jones and Lewis Clearlake Memorial Chapel. I have been with the company for 2 years and take pride in what we do. Working here at the Funeral home; I have learned how powerful this community really is! Serving our Community has been my honor and it's my hope to keep doing so for many years to come.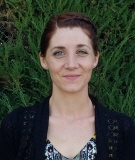 Tanaya Rivera
Funeral Arranger
Hello, my name is Tanay Rivera I grew up here in Lake County and it is a honor to serve our community. I have worked at Jones and Lewis Clearlake Memorial Chapel for a short time of 7 months, althought it hasnt' been long, I have learned a tremendous amount and look forward to learning even more on how to best serve out community in such emotioanl times.